Works by Young Artists Win Prizes at River Region Art Association's March Into Art Exhibition | Ascent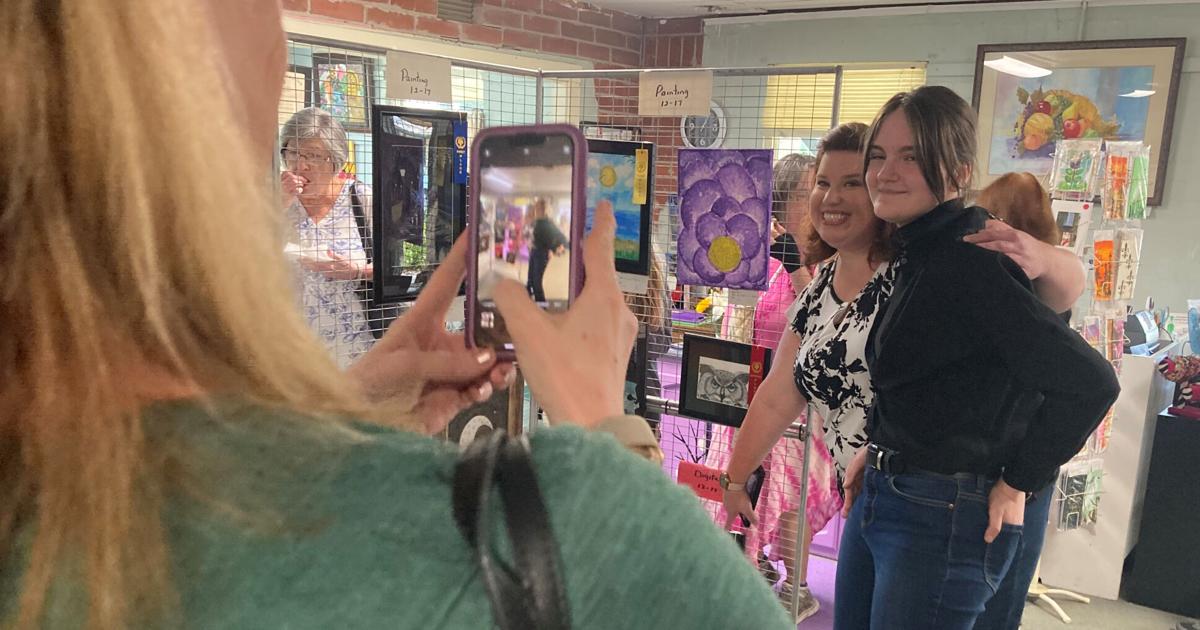 Six-year-old Gavin Roberts was all smiles as his family members took photos of him with his blue ribbon and art at the River Region Art Association's recent March Into Art Show reception.
He was quick to point out his drawing of a yellow motorcycle and another entry he made of a red tow truck.
Gavin won first place in the 6-11 age group.
At the reception on April 2, young artists were busy explaining their participation to family and friends. Many photos were taken.
The organizers of the show said that local children have a lot of talent and that the show was an opportunity for these works of art to be displayed.
Ashley Jarrell, an art teacher at St. Amant Middle School, beamed with pride as she saw the artwork made by her students. She won the participation prize awarded to the school with the most registrations.
Jarrell said his students were happy to have the chance to see their work hanging in a local gallery. She thanked the association for the opportunity offered to her students to participate in a judged program.
St. Amant Middle student Brook Hernandez posed for photos with Jarrell in front of her artwork. Brook won first place for her digital art entry of a girl and third for her photography.
Other winners include:
Photography, 12-17 years old: Ireland Ducote, first; Anna Jusselin, second and Hernandez, third.
Drawing, 12-17 years old: Jayden Raby, first; Aaron Carroll, second and Lily Raffrey, third.
Painting, 12-17 years old: Teagon Griffin, first; Brodie Bourgeois, second and Taya Blank, third.
Mixed techniques, 12-17 years old: Addison Parrott, first; Jayden Raby, second and Taya Blank, third.