Will Sears of Midland Bee Company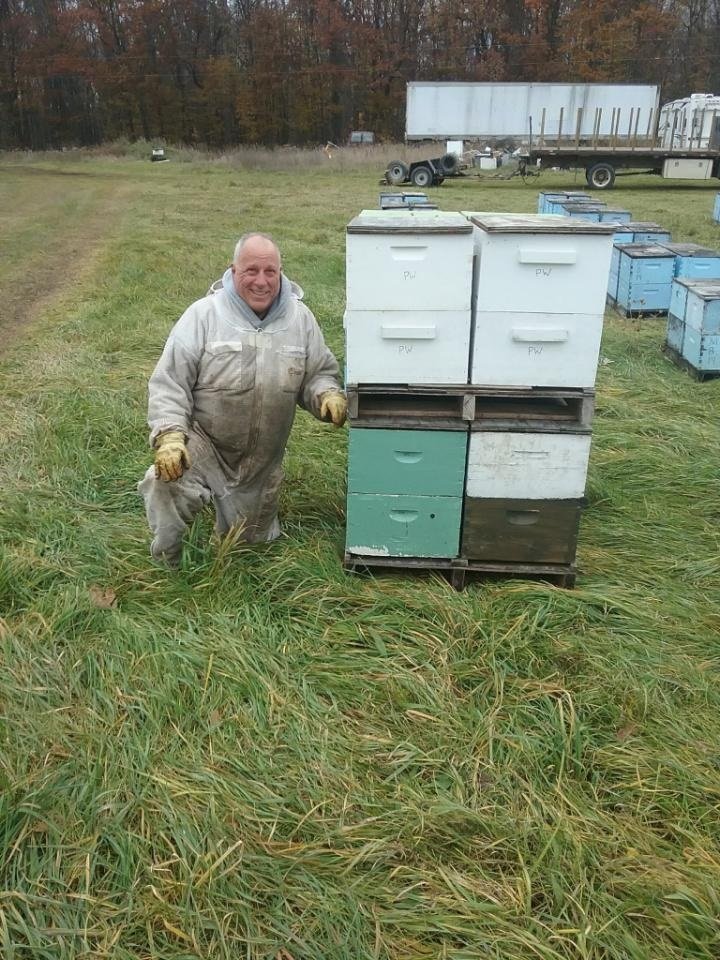 Will Sears, 63, owns the Midland Bee Company. He sells out of his house, at the Midland Area Farmers Market and in several different stores. He also sells bees in the spring. Its bees do the pollination for the farmers of pumpkins, blueberries and apples. Sears has 300 beehives, each with approximately 80,000 bees for a total of 24 million bees. He has bees, especially Italian and Carniolan. Sears said the bees haven't done as well this year. He said maybe it was because it was very dry in May and because of the excessive heat we had this summer. At the end of October / beginning of November, he ships the bees on pallets on a semi-tractor / trailer to Georgia. He sends them back in the first half of May. Sears graduated from Princeton High School near Cincinnati, Ohio. He holds a Bachelor of Science in Soil Science from the University of Wisconsin-Stevens Point. Sears has a son, who lives in Ohio.
1. How long have you owned your business? It's been over a decade. I retired from the USDA (United States Department of Agriculture) Natural Resource Conservation Service. I have worked with all the farmers and landowners in the county.