UTSA and SAMA Present the First Public Exhibition of Discovered Mayan Artworks | UTSA today | UTSA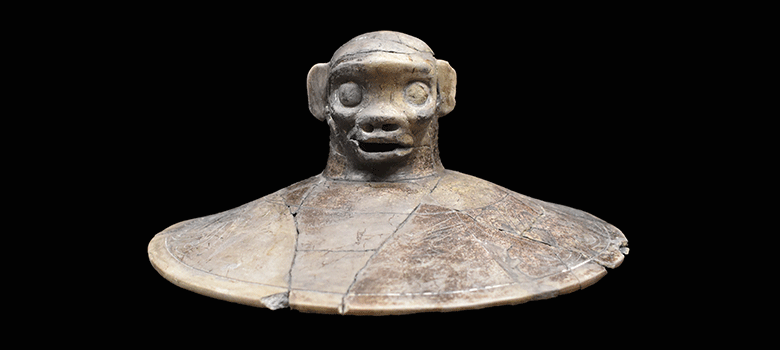 The find is particularly extraordinary because looters had previously dug the building in which one of the royal burials was located, missing it by a few inches. Finding the site and the objects as a result of the destructive actions of the looters is incredibly lucky and makes the discovery especially special.
"We are delighted to share these beautiful and precious works of art," said Bernadette cap, Andrew W. Mellon Curatorial Postdoctoral Fellow at SAMA and curator of the exhibition. "Visitors will also be able to view images taken during our excavations in Belize. The recovery of objects such as these from known and well-documented places provides essential information for interpreting similar Mayan art held by museums.
The works of art date from AD 450 to 800, a period when Mayan kings and queens ruled over large populations and lived in richly designed cities. The exhibit shows how two Mayan rulers commissioned works of art featuring imposing iconography to express and legitimize their power. For example, a common theme in the art of rulers was the depiction of jaguar skins worn as clothing and used as decorative elements in royal palaces. The Mayans admired the jaguar for its strength and skill as a supreme predator, and the rulers retained the exclusive rights to the images and products of the jaguar.
One of the most remarkable pieces in the exhibition is a large pendant, richly carved from a sea shell. Incised Mayan glyphs appear on it and have been deciphered to read: "This is the pendant of Naah Uti 'K'ab, king of Komkom." The discovery of the pendant confirms that the buried individual is a king. Given the recovery context, Komkom is probably the original name of the site now called Buenavista del Cayo. Mayan texts on nearby sites indicate that Komkom was attacked and conquered in the 600s and 700s. However, the shell pendant dates from around 450 and thus constitutes the earliest reference to the Komkom site.
Each summer, UTSA's Department of Anthropology brings around 10 undergraduates and eight graduate students to Belize to gain valuable first-hand experience in archaeological research and to collect information for their theses and dissertations.