Transactions and financing: Blueprint organizes the sale to Lloyd Jones; Cushman & Wakefield arranges a pair of financings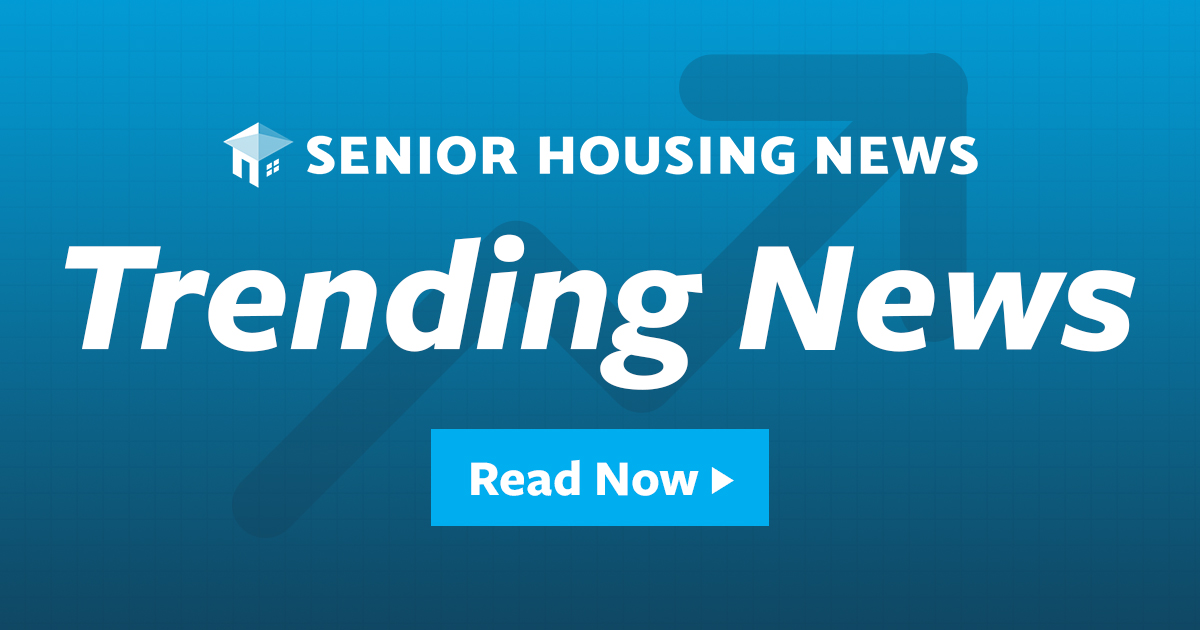 Funding
Ziegler announced the successful closing of $71 million Series 2022A and 2022B bonds for Shenandoah Valley Westminster-Canterbury (SVWC).
SWWC is a non-profit organization that operates a Westminster, Virginia-based life plan community with nearly 400 residents with 218 Independent Living Units, 48 ​​Assisted Living Units, 12 Memory Care Units and 51 skilled nursing beds.
The funding is part of the community expansion project, the Hackwoods, which will bring an additional 48 IL units to the community.
Ziegler plays a role in $25M funding for CareConnect®
Ziegler also announced that he played a role in funding $25 million for CareConnectMD, a primary care provider coordination service. Minnesota-based TT Capital Partners led this round of funding.
California-based CareConnectMD contracts with managed care and insurance plans to provide primary and palliative care services to high-risk populations. The company will use this funding to expand its presence in California, Texas and Ohio.
Greystone provides bridge financing of nearly $7 million
Greystone announced that it has provided $6.9 million in bridge financing to Willow Ridge Senior Living for its acquisition of a community in upstate New York
The community, known as Manor Hills, has 137 assisted living units and 22 memory care units. It was purchased by Willow Ridge alongside principals Michael Morris and Cayelan Morris in 2021.
Cushman & Wakefield announced that they have arranged the refinancing of a newly developed community on behalf of Virtus and LCB Senior Living.
Provided by Vium Capital and Merchants Bank of Indiana, the financing is intended to repay the initial construction loan and provide a four-year interest-only period while the community completes its stabilization.
Dubbed Residence at Summer Street, the Stamford, Connecticut-based community was developed in 2018 by LCB. It includes 104 assisted living and memory care units in its five-story building.
Richard Swartz, Jay Wagner, Jim Dooley and Joseph Carbone of Cushman & Wakefield represented the borrower.
Cushman & Wakefield arranges $16 million acquisition
Cushman & Wakefield announced that it helped arrange $16.5 million for the acquisition of The Waters of Highland Park, an 84-unit IL, AL and memory care community.
Located in the Highland Park neighborhood of St. Paul Minnesota, The Waters at Highland Park was purchased through a joint venture between The Waters Senior Living and an unnamed institutional equity partner.
Rick Swartz, Jay Wagner, Sam Dylag and Bailey Nygard of Cushman & Wakefield represented the borrower in the transaction.
JLL Capital Markets Arranges $73M for Two Omni Communities
JLL Capital Markets has announced that it has arranged a $73.6 million refinance for two newly built luxury retirement homes near Cleaveland for Omni Smart Living.
The communities – Vitalia North Olmsted in Olmsted, Ohio, and Vitalia North Royalton in North Royalton, Ohio – have a total of 328 IL, AL and memory care units and include amenities such as gourmet meals, a fitness center form with swimming pool and the Vitalia Scholars Program.
Led by Joel Mendes and Billy Lichtenstein, JLL represented the borrower, Omni Smart Living.
Sales
Blueprint arranges acquisition of Lloyd Jones
Blueprint Healthcare Real Estate Advisors announced that it has arranged the sale of Rittenhouse Village of Valparaiso in Valparaiso, Indiana to Lloyd Jones Senior Living.
The community – a 90-unit assisted living and memory care community – was previously owned by a publicly traded real estate investment trust (REIT) to help sell the community.
For Lloyd Jones, the acquisition represents added value in a market with solid fundamentals.
Blueprint Holds Second Sale in Indiana
Blueprint Healthcare Real Estate Advisors announced another sale agreement in Hoosier State with the sale of a distressed assisted living community in South Bend, Indiana.
For the buyer, a national owner/operator, the community had struggled to recover lost occupancy following the Covid-19 pandemic leading to a sale. The buyers group plans to reposition the community as an affordable option in the South Bend market by leveraging the Indiana Assisted Living Waiver program.
SLIB facilitates community selling near Portland
Senior Living Investment Brokerage has announced that it has facilitated the sale of a development parcel entitling to 98 senior housing units in Woodburn, Oregon, near Portland.
At approximately 8.9 acres, the land was parched by an Oregon-based development group. Jason Punzel, Brad Goodsell and Vince Viverito of SLIB handled the transaction.