The contractors association seeks to promote an elevated train that connects the city of Guadalajara to Lake Chapala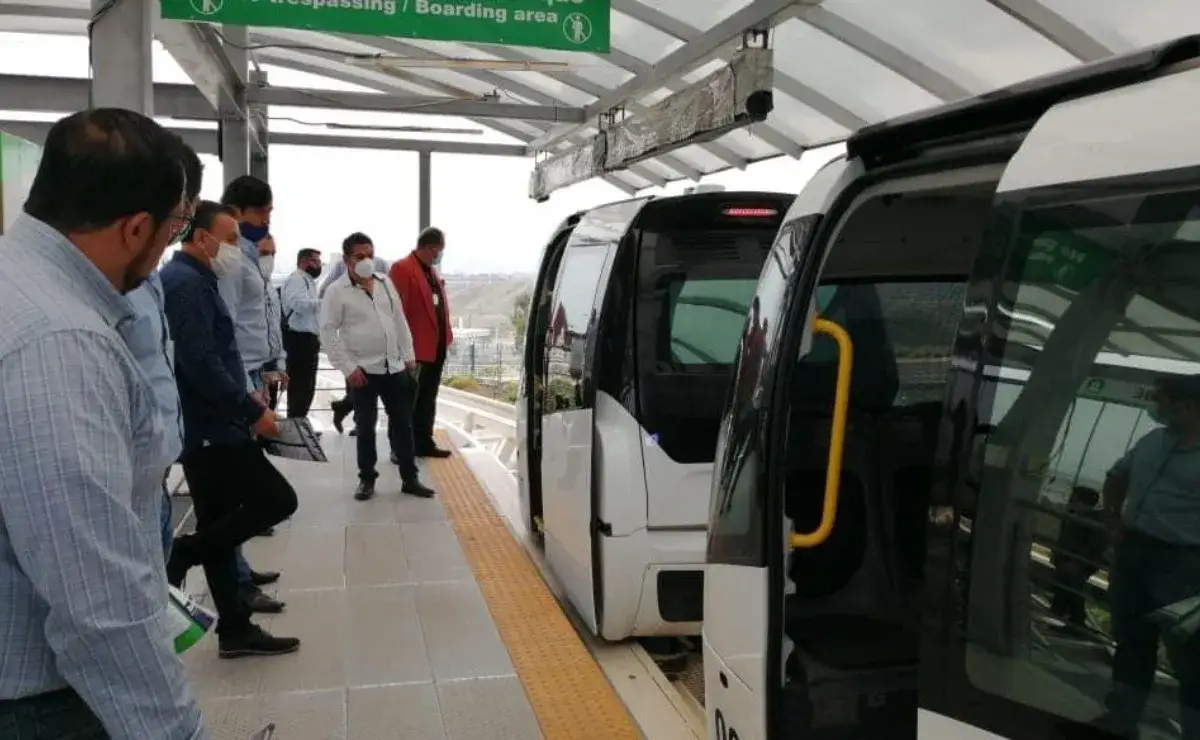 Chapala, Jalisco. – Members of the Association of Entrepreneurs of the Chapala Corridor seek to promote an elevated train that connects the tourist destination of Chapala to the metropolitan area of ​​Guadalajara, being a sustainable project and with totally Jalisco technology
Entrepreneurs seek to promote an electric, elevated, sustainable and safe transportation alternative; This is due to the complicated traffic of the road that connects the two municipalities, which affects the workers at the time of the transfer as well as the companies, said the president of the association, Reymundo Romo
"At the moment we are generating more than 45,000 direct jobs and 18,000 indirect jobs, we would be interested in the proposal being known and valued, in the Government giving us the opportunity to try to roll it along the land -full center of the highway since it is wide, it is more than 18 kilometers long and an average width of six meters and air mobility would be viable there," said the businessman.
Likewise, the growth of the city towards the municipality with more than 15 housing estates and any road accident generates traffic chaos which extends the driving time for hours, whether it is an incident or a a manifestation, causing problems to reach the desired points.
Given the situation, employers who emphasize that their workers get up from five a.m. to go to work at eight, nine a.m., affecting the arrival times of members at workspaces, point out that instead of Macrobús which they seek to promote for this area and which would only reach the airport, they ask that the elevated train reach Chapala, with some stations to other spaces.
They hope that the capacity of each car will be eight people seated comfortably, with a direct destination and if you evolve, in addition to evaluating a competitive cost , they are looking for it to be able to be integrated into the prepaid system promoted by the government from Jalisco.
Another characteristic is that half a kilometer per week of the road structure can be built since most of it is steel and not concrete like that of the Macrobus or the traditional electric train, in addition to the time of each station which is independent; each unit will travel 400 kilometers per day or more, a useful life of around eight years or one million kilometres.
The businessmen point out that the investment of these units can be recovered in a maximum of four years since each section is completed, it will be able to start operating since it will not have electricity throughout its life, because each wagon will have rechargeable batteries, in addition to the multimodal stations, they will have two batteries per unit and will house one that will last three hours, having a useful life of three thousand full charge and discharge cycles
Likewise, it can't run out of charge as everything is reported automatically, but if that happens the unit can be kept closed and with enough power for the air conditioning, while it comes in to be towed they don't leave not the tracks because they are joined to the tracks, the staff would be the minimum for the stations, a command center, a manager on each platform to support users in all aspects.
For his part, Alexander Kilmer, of German origin, mentioned that the project would be carried out with 100
percent of Jalisco technology and clean, because it is electric and sustainable, for which he founded his
company through which he developed the project. of the elevated train.
His partner, Fernando Mijares, pointed out that entrepreneurs in the Chapala Corridor, which the project has
great advantages, since they will be dedicated to the development of proposals for urban mobility and
sustainability, in addition to having 11 years of operation and their products are aimed at the development of
automated train systems.
For this system, automatic control is provided for driving driverless trains, being an automated system, in addition to a passenger management system that will implement specific routes and will not interfere with other routes of public transport.
The project is that every nine seconds a convoy of up to four wagons with 32 people travels in one direction, which is profitable because it does not need subsidies and has sustainable urban mobility, according to information from the Association of Entrepreneurs.
Chapala Lake Post
Related