New Mexico's Assisted Dying Law Comes into Force | Legislature | New Mexico Legislative Session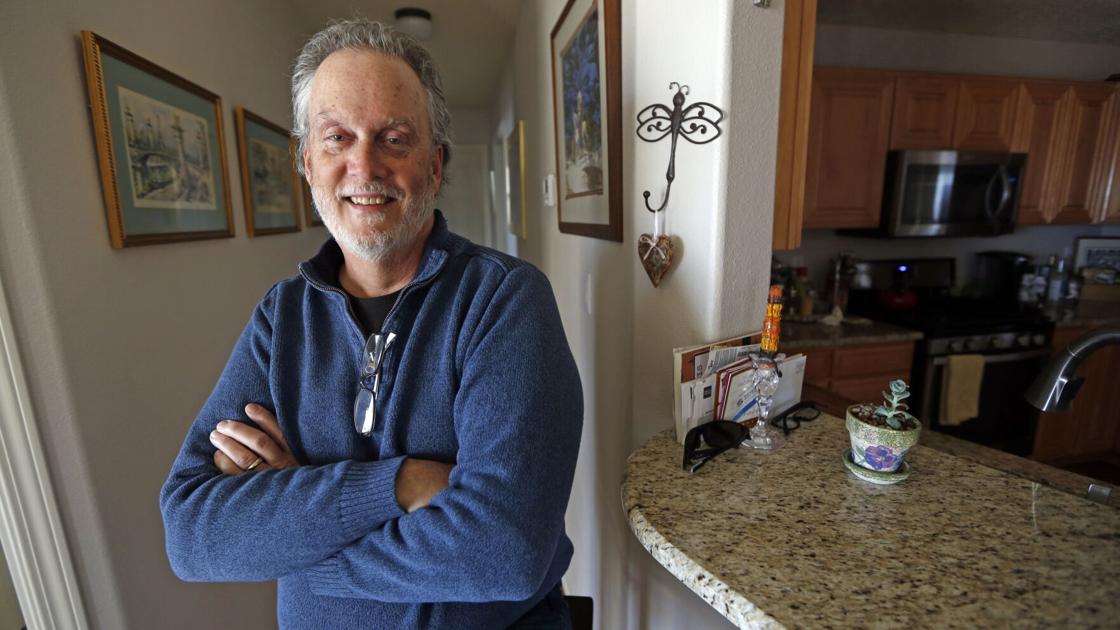 The day before he died, Glenn Buckland told his wife, Kati, "If I had access, today would be the day."
The retired Rio Rancho businessman, dying of leukemia, spoke of a mixture of drugs prescribed to end his life before the pain became unbearable.
"If he could have put an end to his own life a day before he died, he would have done it," Kati Buckland said of her husband, who died on the morning of March 22, a week after lawmakers approved the Elizabeth Whitefield law on end-of-life options.
"I am so happy that no patient or family, if they wish, will have to go through what he and I have been through," she added.
The law is named after former State District Judge Elizabeth Whitefield, who died of cancer in 2018 after pressuring lawmakers for years to approve a bill allowing doctors to help terminally ill people to end their life with dignity by prescribing a cocktail of barbiturates.
Governor Michelle Lujan Grisham enacted the law earlier this year and it came into effect on June 18. It forces the patient, not the doctor, to administer the drugs when ready, and the patient must be mentally capable of asking for the prescription.
It is still unclear how many New Mexicans will seek medical help under the law or how many medical professionals will agree to prescribe the drugs. Some healthcare facilities are already preparing for patient demands, while others say they will not offer the service.
Amanda Schoenberg, spokesperson for Presbyterian Healthcare Services, wrote in an email: "Like other healthcare providers in New Mexico, Presbyterian will follow the provisions of the new end-of-life options law. clinicians and staff to understand the law and the steps necessary if a patient chooses to exercise their rights under the law. "
Presbyterian operates the Presbyterian Santa Fe Medical Center.
Christus St. Vincent Regional Medical Center, part of the Christus Health Network of Catholic Hospitals, will not prescribe lethal drugs to terminally ill patients, spokesman Arturo Delgado said.
"Healthcare in the Catholic tradition recognizes the rights of patients to treatment, care and services within our capabilities and mission," Delgado wrote in an email. "As such, CHRISTUS St. Vincent is committed to helping patients make informed decisions about end-of-life care without actively participating in the physician-assisted dying process."
He added, "If a patient refuses available treatment options and requests assisted dying, CHRISTUS St. Vincent will honor the patient's choice for end-of-life care and transfer the patient to an appropriate facility and as per their wishes. . "
Dr Maggie Wilson, a primary care physician in Albuquerque who is also preparing to help terminally ill patients who choose life-ending medications, said a lot of work needs to be done with a patient before they are prescribed medication – speak with the patient's primary care physician, review the disease prognosis, and ensure the patient is eligible under the law.
"If all went well, I would talk to the patient and see if they are still interested and guide them through this journey," Wilson said. "I would accompany them on this journey whether they die whether they are taking the drugs or not. It is the right thing to do."
Barak Wolff, chairman of the board of End of Life Options New Mexico, said the new organization had formed to help both patients and providers navigate the process of prescribing drugs. The group, which hopes to gain nonprofit status, is already answering calls as it puts in place a plan to answer questions, offer advice and connect patients with medical providers who will help them. , did he declare.
Wolff said he believed "the majority of people want a peaceful death surrounded by their loved ones. You read this in the obituaries every day -" So-and-so died peacefully at home surrounded by loved ones "- when I read about it, I feel comforted. It's as good as it gets. "
State Representative Deborah Armstrong, D-Albuquerque, one of the main sponsors of the legislation creating the new law, advises Wolff's group. She and others are discussing with hospitals, hospice organizations and pharmacists about the law and its potential effects, she said.
"It's not something you can just turn on – now it's legal, so you can do it," Armstrong said. "Doctors and healthcare providers need to be trained to understand how it works. "
The idea of ​​a right for terminally ill patients to peacefully and legally end their life with prescribed medication has slowly been accepted across the country since Oregon enacted its Death with Dignity Act. In 1994.
Maine, Vermont, New Jersey and the District of Columbia have passed versions of the law. On the west coast, California and Washington have followed Oregon's lead. Montana, Colorado and Hawaii have also passed assisted dying laws.
Glenn Buckland, who died two days before his 57th birthday, said in an interview in late January that he knew he wouldn't have long to live after being diagnosed with leukemia about two years earlier.
"Dying – unless you get run over by a bus – is a difficult and complicated process," he said.
He saw Elizabeth Whitefield's End-of-Life Options Act as a way to alleviate a lot of fear and anxiety about death in people who have lost so much control over their lives.
Using self-administered medication, he said, would not be "a bad way to die. You tire, you fall asleep, you fall into a coma and you are done."
Towards the end of Buckland's life, he endured a lot of pain. Doses of morphine did nothing to alleviate it, his wife said.
Her husband didn't eat for three days and was miserable, Kati Buckland added.
She said she would "absolutely" benefit from the new law if she had a similar diagnosis.
"I have witnessed what happens when you don't have it," she said of access to deadly drugs. "If I was to suffer and suffer and cause emotional grief for myself and others, I would like it on my terms.
"It would be a peaceful, gracious and dignified outing with all those around me that I wanted to have around me," she said.