Lance Vie de Fontanelle Wins Gold Award from the Nebraska Broadcasters Association | Education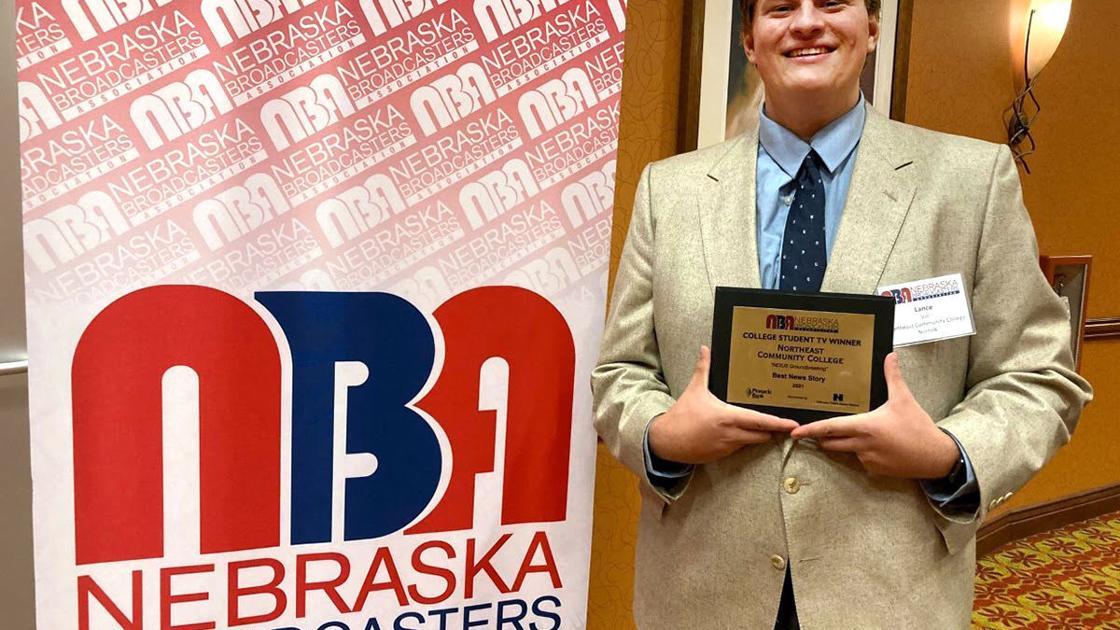 Lance Vie de Fontanelle, a broadcasting graduate from Northeast Community College, has been recognized statewide for his work in the news broadcasts.
Life received a "Gold" award in the college division of the 2021 Nebraska Broadcasters Association (NBA) Pinnacle Awards competition at the association's annual convention in La Vista on August 10-11.
Vie, who graduated from Northeast in May, received the top prize in the television reporting category for his feature film "NEXUS Groundbreaking." The story featured a video and commentary from those who attended the groundbreaking NEXUS event at the Chuck M. Pohlman Farm Complex in September 2020. The story was produced as homework for the Applied Television class of Life at Northeast and was broadcast on Hawk TV as part of the station's regular student-run television news.
Northeast faced other two and four-year NBA member colleges and universities from across the state in the contest.
Brian Anderson, professor of media arts, said it was an honor for his students and the Northeast Broadcasting program to be recognized by professionals in the Nebraska broadcasting industry.
"I am very proud of Lance and all of our students who submitted nominations. Awards like this are a true testament to the high level work they do every day at Northeast, "said Anderson. "Lance was determined to be successful from the moment he arrived on our campus, and he has been a true leader both in and out of the classroom and labs. Jumping into a pool of competitions with applications from students from other four-year institutions and winning is a big feather in the student's cap.