Chickens for Altamont! | The Altamont Company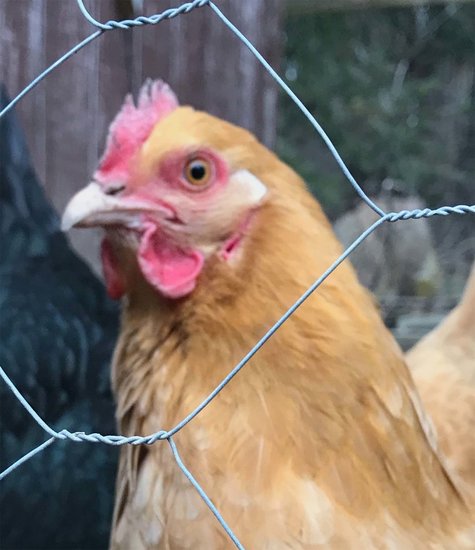 For the editor:
Many municipalities across the country have recently changed their laws to allow residents to keep backyard chickens. Guilderland, Voorheesville and even Albany, among many other municipalities, are now allowing chickens as interest in sustainable living has grown amid concerns about factory farming and healthy food.
Current village zoning regulations prohibit chickens in Altamont, but there is a lot of interest in seeing that change. ["ZBA applicant seeking chickens could spur change to Altamont law," The Altamont Enterprise, Jan. 13, 2022].
Backyard chickens have many benefits, including: organic eggs; food for his family; fertilizer; pest control; they are calm and well-behaved pets; and they're great for teaching kids responsibility. They help in the garden, promote a sustainable lifestyle, reduce kitchen waste and can help with community development among many other benefits!
They also make sense in light of the food economy and rampant inflation.
A law allowing chickens was drafted and presented to Altamont Village Council in 2019 but, at that time, no one attended the meeting to speak in favor of the proposal, so it was tabled.
We would like to encourage the Village Council to review this issue and hope to collect signatures and letters in support of changing this by-law and allowing residents to keep chickens in Altamont.
Please sign our petition at change.org/SayYesToAltamontHens, write a letter to council, and speak at the next village council meeting on Tuesday, February 1 at 7 p.m.
If you can't come to the meeting (or even if you can), please write a letter to the village council, c/o the village clerk, and tell them why you support Chickens in Altamont!
Here is a contact link with an easy form to submit your letter: https://www.altamontvillage.org/home/webforms/contact-us or by email: [email protected] or by mail: Village d'Altamont, c/o Village Clerk, Post Office Box 643, 115 Main St., Altamont, NY 12009.
There is a lot of support for the chickens in this village! Make sure that this happens!
John Polk and
Rebecca Stumpf
Altamont
Editor's Note: The letter writers have asked the village for a use waiver to allow up to six chickens on their nearly 20-acre property on Bozenkill Road. "It's not just about us…it's more about trying to get the zoning law changed," John Polk said.